Avantages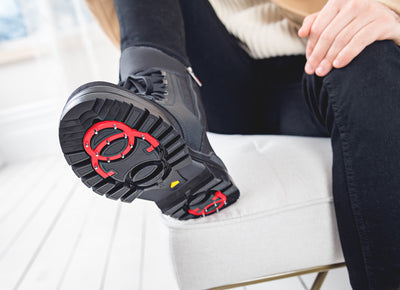 Boots with grips
Italian sole with a grip system mounted on an exclusive frame of flexible polyurethane durable in extreme temperatures. OC system, equipped with 16 pivoting and folding stainless steel studs with flow channels, designed to increase grip on snow and ice.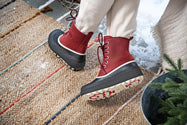 Waterproof
Equipped with a waterproof Breathe.Tex membrane that prevents water and snow from penetrating inside the boot. These boots will keep your feet warm and dry.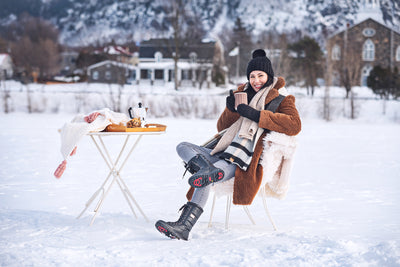 Comfort zone
A comfort zone of up to -30°C will meet your needs for any choice of activity as well as various weather conditions.
Description

Final sales, returns are not accepted except for manufacturing defects.

Full grain hydro-york leather and polyester with fine camouflage padding upper
BREATHTEX waterproof membrane
Virgin wool lining
BLOC outsole by OC System®
Velcro quick adjustment with bellow
Additional insole with silver insulating and reflective film
Comfort zone up to -30°C
Boot height: 9" - 22.9 cm
Maintenance

A simple damp cloth is enough for the maintenance of your boots
Easy to maintain, light and ideal for Canadian winters
Description

Final sales, returns are not accepted except for manufacturing defects.

Full grain hydro-york leather and polyester with fine camouflage padding upper
BREATHTEX waterproof membrane
Virgin wool lining
BLOC outsole by OC System®
Velcro quick adjustment with bellow
Additional insole with silver insulating and reflective film
Comfort zone up to -30°C
Boot height: 9" - 22.9 cm
Maintenance

A simple damp cloth is enough for the maintenance of your boots
Easy to maintain, light and ideal for Canadian winters